Doogie Horner is a writer, comedian, and illustrator. He's the author of the YA novel This Might Hurt a Bit, the whimsically illustrated Some Very Interesting Cats Perhaps You Weren't Aware Of, the new holiday classic A Die Hard Christmas, and other books. His comedy album A Delicate Man was an AV Club staff pick. He won over a hostile NYC audience on America's Got Talent and is a frequent guest on Doug Loves Movies.
"Dry and a little deadpan, with just enough salt and weirdness sprinkled in."
—the AV Club
You can contact me at doogiehorner@gmail.com, or use the form below.
Book agent: Dan Lazar, dlazar@writershouse.com
Comedy management: Matt Sadeghian, MSadeghian@avalon-usa.com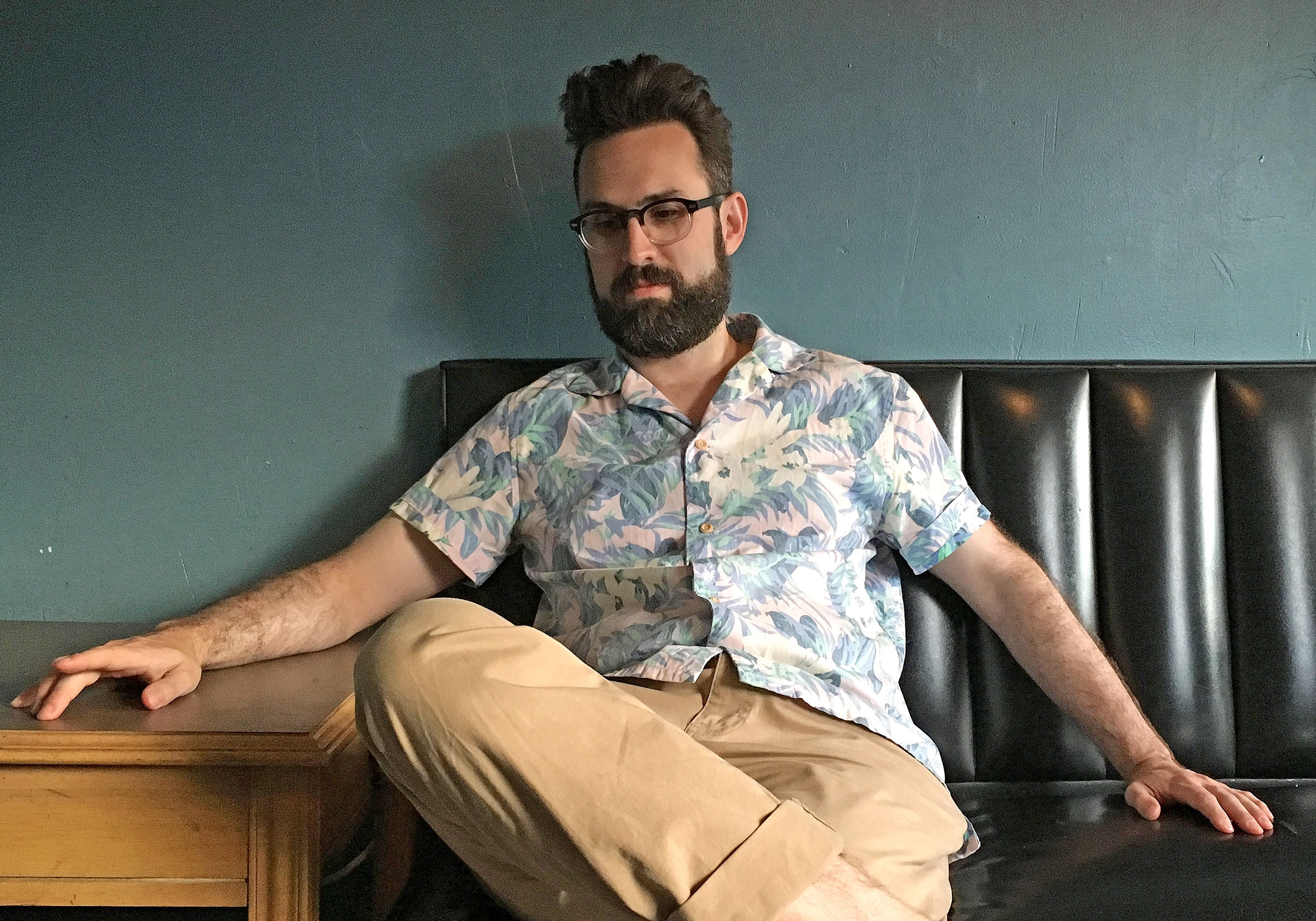 Longer bio, for the benefit of future biographers:
I was born in Bethlehem, Pennsylvania. Our family moved to Klecknersville, PA when I was twelve, after the death of my older sister. Klecknersville is a cluster of farmland at the base of the Blue Mountain. Dad bought an overgrown alfalfa field and turned into an airstrip for his ultralights. He built and maintained the small, terrifying airplanes himself, and was proud to say that he "never had a crash he couldn't walk away from." My younger brother Scott was born, and my younger sister Anya was adopted from Russia.
I went to college at Tyler School of Art in Philadelphia, where I studied graphic design, art history, and painting. I met my wife, acclaimed video artist Jennie Thwing. While I was in college Dad had a life-threatening motorcycle accident, the first crash he wasn't able to walk away from (if you meet, ask him about it, he loves pointing to all the bones he broke). While recovering in the hospital, he had a massive stroke which rendered him unable to work. My family moved back to the suburbs of Bethlehem.
I graduated from college and got a job designing toy packaging for Mattel Toys, then moved into publishing, where I had hoped to work after graduation. I've always loved books, and designing book covers was the most awesome job I could think of (which says a lot about how wild I am). I worked as a designer at Running Press, then moved across town to Quirk Books. I worked at Quirk for about ten years, eventually serving as art director and designing books like Pride and Prejudice and Zombies and Miss Peregrine's Home for Peculiar Children.
I started doing standup comedy at Helium Comedy Club in Philadelphia, and was briefly and terrifyingly famous for about a year after winning over a booing audience on America's Got Talent. I passed four rounds, and made it all the way to the semi-finals before losing to an elderly Dutchman who played the harmonica. I hosted the underground comedy show The Ministry of Secret Jokes, which was a lot of fun. I published my first book, Everything Explained Through Flowcharts.
Jen and I got married, and after fifteen years of living in Philadelphia we decided to try something different and moved to New York City. We had a son, Kirby Horner. I wrote and illustrated a few more books, released my comedy album A Delicate Man, and ate lots of good NYC pizza. And I am here still, living the good life in Queens. Telling jokes, making books, and hanging out with my family, whom I love even more than pizza.